If you're looking for a dry mouth spray in Australia, you're probably considering two options: Osmist Dry Mouth Spray, or Biotène Moisturizing Spray.
Both products are pump-action mists designed to be sprayed directly into the mouth for the management of dry mouth symptoms.  On the surface, they look quite similar: same-sized bottles, same usage, same claims.
But dig a little deeper, and a clear winner emerges.  We're going to break down the components of Osmist's and Biotène's respective sprays, and see which product comes out on top.
Short on time?  Skip to the verdict here.
Claims 
Before we get into comparing the two, let's have a look at what each product claims to do.  We've taken the claims from the product pages on Osmist.com.au and Biotene.com respectively.
Osmist 
Relieves discomfort
Freshens breath
No artificial colours or flavours
Hydrates a dry mouth and throat
Natural ingredients
Up to three hours of relief
Instant relief
Biotène 
Soothes and moisturises
Freshens breath
Convenient
Easy to apply
Discreet
Alcohol- and sugar-free
Instant relief
The main points of difference?  Osmist claims to hydrate the mouth and throat, use no artificial colours or flavours, and provide up to three hours of relief.  Biotène's claims are more focused on usage and packaging, although they do claim that their spray is alcohol- and sugar-free.
Ingredients 
As with any healthcare product, the most important component is the formula itself and its efficacy.  Checking whether the products contains any harmful chemicals or unpleasant additives is always a good place to start when deciding which option is better.
Here's a quick reference list of each spray's ingredients.
Osmist: 
Grapeseed oil
Papaya
Peppermint oil
Tocopheryl acetate
Ethanol
Potassium sorbate
Sodium benzoate
Biotène:  
Purified water
Glycerin
Xylitol
PEG-60 hydrogenated castor oil
VP/VA copolymer
Flavour
Sodium benzoate
Xanthan gum
Methylparaben
Propylparaben
Sodium saccharin
Cetylpyridinium chloride
Contains Natural Ingredients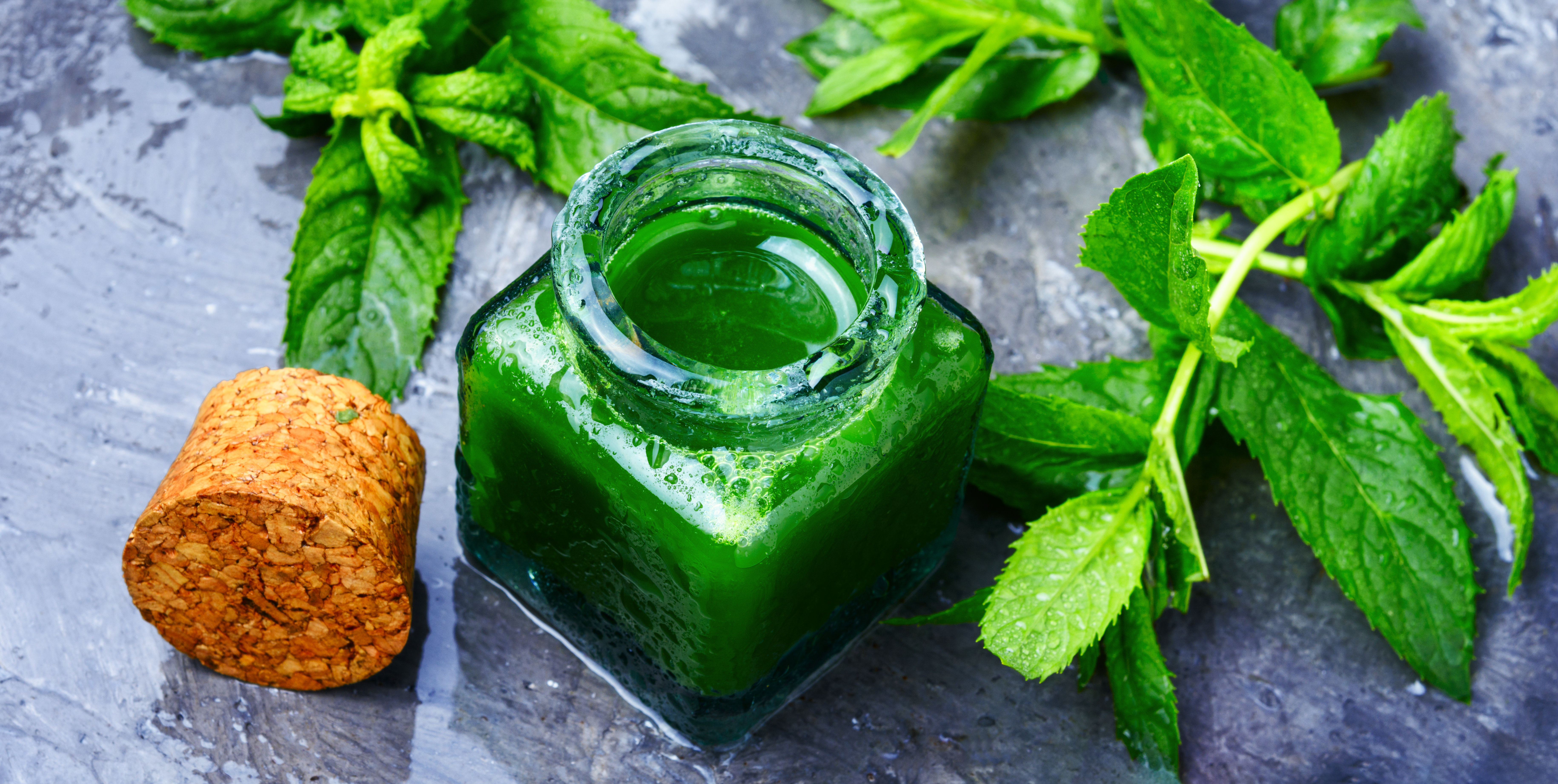 One of Osmist's claims is that their spray contains natural ingredients, and a quick look at the ingredients verifies it.
Osmist Dry Mouth Spray is made with three different active natural ingredients:
Grapeseed oil
Papaya
Peppermint oil
Both grapeseed and peppermint oil are derived from grapes and peppermint leaves respectively through non-chemical processes.  Each natural ingredient plays a critical role in how Osmist works – you can read about exactly how they help relieve dry mouth here.
So does Biotène contain natural ingredients too?  Out of its 12 ingredients, just two are sort-of natural: purified water, and xanthan gum, which requires alcohol to be produced and therefore isn't technically natural.  The other 10 ingredients are all chemicals or made with chemicals.
The Winner: Osmist   
Contains Enzymes for Saliva Production 
Based on research conducted by speech pathologist Martha Rowe (who co-created Osmist), Osmist Dry Mouth Spray contains papain, an enzyme naturally found in papaya.
Papain has a number of different effects, including:
Significant increases in saliva flow rate
Reductions in the presence of harmful bacteria and candida albicans (a common cause of fungal infections)
Improvements in salivary thickness and flow
It's nature's remedy for many of the problems associated with dry mouth, and works very effectively in a dry mouth spray.
Biotène doesn't contain papain, or any other enzymes associated with saliva production.
The Winner: Osmist  
No Sugar 
One of Biotène's claims is that its spray is sugar-free.  This is significant because certain types of bad oral bacteria like to feed off sugar.
Biotène Moisturizing Spray is technically sugar-free, although it compensates by adding artificial sweeteners, which we'll talk about later.
Osmsist Dry Mouth Spray is also sugar-free.
The Winner: Draw  
No Alcohol 
Biotène also claims that their spray doesn't contain alcohol.  In significant quantities, alcohol can dry out your skin, increasing the effects of dry mouth.
Biotène Moisturizing Spray is alcohol-free.
Osmist Dry Mouth Spray does use ethanol (a type of alcohol) as a preservative, but in a quantity too small to have any impact on your mouth's hydration – each bottle contains just 0.03 ml of alcohol.  Although the alcohol in Osmist is minimal, we have to give this one to Biotène.
The Winner: Biotène  
Contains Potentially Toxic PEGs 
One of the most unpleasant ingredients in Biotène is the presence of PEG-60 hydrogenated castor oil.
'PEG' is an acronym of polyethylene glycol, a combination of polyethylene (a plastic compound) and glycol.  The number at the end of PEG indicates its molecular weight.  The PEG family is known for:
Containing cancer-causing impurities, including chemicals and heavy metals
Containing ethylene oxide, a toxic compound used as a nerve gas in WWI
Containing 1,4-dioxane, a carcinogenic compound
Hydrogenated castor oil is also quite unpleasant.  It's used as an emulsifier and viscosity control agent, normally in products like:
Engine lubricants
Electric capacitors
Paints and varnishes
Household products
Although natural castor oil isn't necessarily bad for you, the hydrogenation process compromises the quality of the oil and can produce health complications if swallowed.  Studies have shown that ingesting hydrogenated castor oil can lead to the formation of trans fatty acids, internal inflammation, and several types of cancer.
Osmist is completely free of both PEGs and hydrogenated oils – it uses wholly natural grapeseed oil.
The Winner: Osmist       
Contains Potentially Harmful Parabens 
Biotène also contains methylparaben and propylparaben, two chemicals belonging to the paraben family, which are often used to prevent bacteria growth.
Both methylparaben and propylparaben have been condemned, along with other parabens, for potentially causing health impacts such as:
Both chemicals have even been called out by the Campaign for Safe Cosmetics.
Osmist doesn't contain any parabens.
The Winner: Osmist 
Contains Artificial Sweeteners 
To combat the unpleasant taste of ingredients like hydrogenated castor oil, Biotène Moisturizing Spray is sweetened with sodium saccharin, an artificial food sweetener that's been in use for over 100 years.
Because sodium saccharin can have an unpleasant aftertaste, it's often supplemented with other sweeteners – in Biotène's case, that sweetener is xylitol.
While sodium saccharin is approved for consumption in most countries, many health practitioners still recommend avoiding it.  Numerous studies have indicated sodium saccharin may cause complications like bladder cancer, impaired kidney and liver function, hyperglycaemia, obesity, and increased tissue oxidisation.  
Osmist Dry Mouth Spray contains no artificial sweeteners.  Grapeseed oil has a neutral flavour, and ingredients like papaya and peppermint oil add pleasant, natural tastes to the spray.
The Winner: Osmist 
Contains Artificial Flavours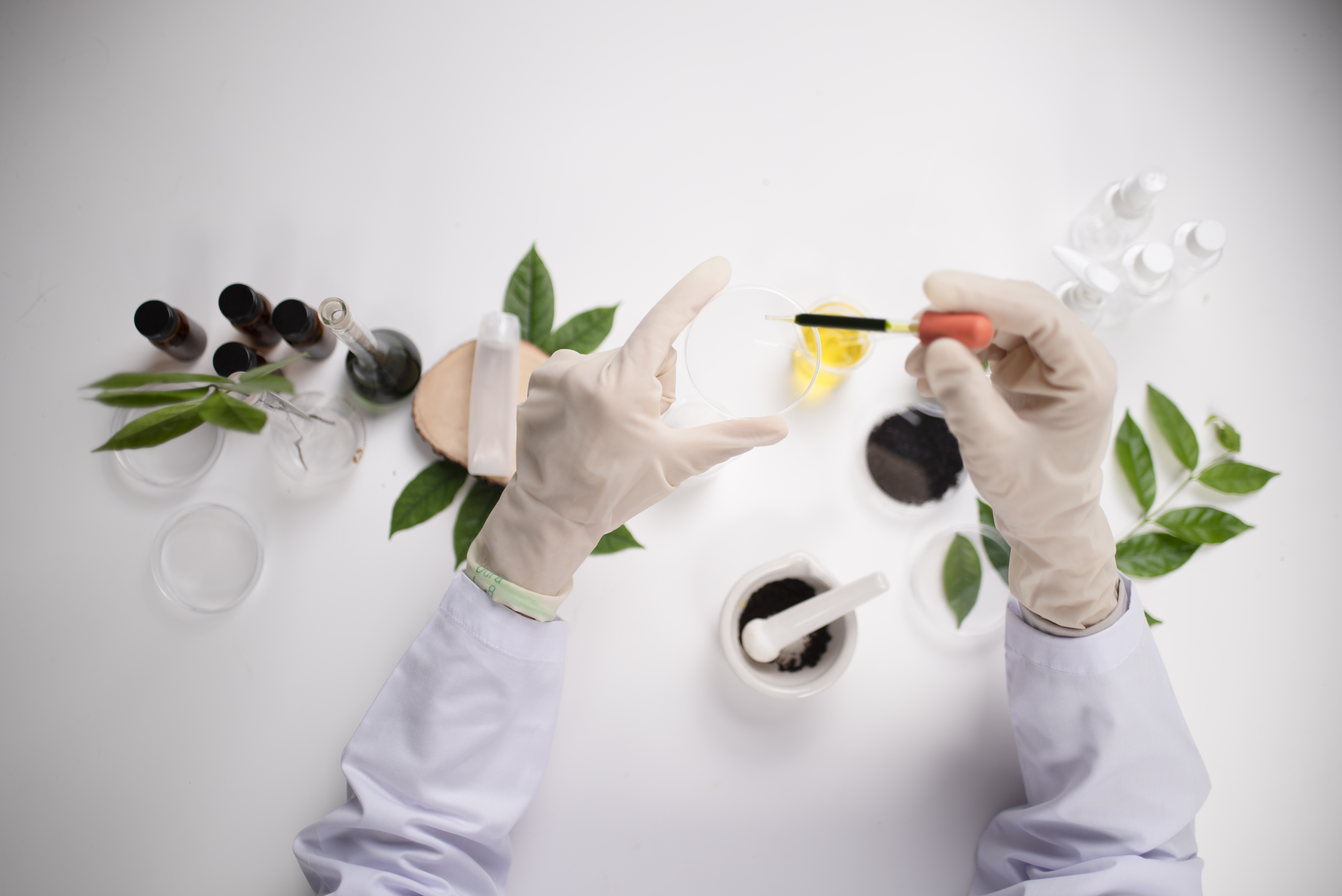 Artificial sweeteners normally go hand-in-hand with artificial flavours, and Biotène Moisturizing Spray is no exception.
The Biotène ingredients list simply reads 'Flavours'.  While we don't know exactly what's in Biotène's flavours, flavours derived from natural sources are normally designated as 'Natural Flavours', making it likely that the flavours listed are chemical compounds synthesised in a lab.
Osmist is completely free from artificial flavours – instead, each bottle is loaded with the refreshing taste of real peppermint oil.
The Winner: Osmist 
Packaging 
The bottles for Osmist Dry Mouth Spray and Biotène Moisturizing Spray are both fairly similar.  The Biotène bottle is slightly taller and slimmer, but both are 50 ml bottles with pump-action spray nozzles.
Biotène claims that their spray is "portable, easy to apply and discreet to use".  The first and last parts of that statement are true – Biotène, just like Osmist, fits neatly into your pocket or handbag, and can be discreetly sprayed into the mouth.
But what about 'easy to apply'?  We looked at the reviews on Biotène's site, and discovered that many users disliked the nozzle, describing it as squirting a stream of liquid into their mouth, rather than a fine mist.
Osmist functions as a true spray bottle, making it easy and safe to apply.
The Winner: Osmist 
Pricing 
To get an accurate idea of retail pricing for both products, we looked the listings for 'Osmist Dry Mouth Spray Natural Peppermint 50mL' and 'Biotene Dry Mouth Moisturising Spray | Gentle Mint | 50ml' on Super Pharmacy Plus, an Australian online chemist.
Osmist clocked in at AU$9.99 per bottle, while Biotene came in at $11.95.
The Winner: Osmist 
The Verdict: Osmist 
In eight of the 10 categories we looked at in our product comparison, Osmist comes out as the clear winner.  Here's where Osmist beat Biotène:
Osmist contains active natural ingredients 
Osmist contains saliva-stimulating enzymes
Osmist doesn't contain potentially toxic PEGs 
Osmist doesn't contain potentially harmful parabens 
Osmist is free from artificial sweeteners
Osmist is free from artificial flavours 
Osmist has a better spray nozzle than Biotène
Osmist is slightly more affordable than Biotène
Osmist's and Biotène's sprays both don't contain sugar, so we scored that category as a draw.
While Osmist contains just 0.03 ml of alcohol per bottle, Biotène's spray doesn't contain any, so we gave the win for that category to Biotène.
Ultimately, though, Osmist comes out ahead as a safer, healthier, more effective, and more natural product.  We fully admit we're a little biased, but we've tried our best to evaluate each product fairly, using reason and peer-reviewed evidence.
Want to test Osmist out yourself?  Purchase a bottle of Osmist from our online store, or find a stockist near you.
Medical information on Osmist.com.au is merely information and is not the advice of a medical practitioner. This information is general advice and was accurate at the time of publication. For more information about oral care and your individual needs, seek the advice of a qualified medical professional.